The original idea
my original idea was to create animal tails that look organic for audiences to swing and play with. Details are at the following link.
http://www.manningqu.com/wp-admin/post.php?post=312&action=edit
Difficulty I encountered
I was using toxiclibs to draw springs, but the joints are not under control. I kinda what a structure like this.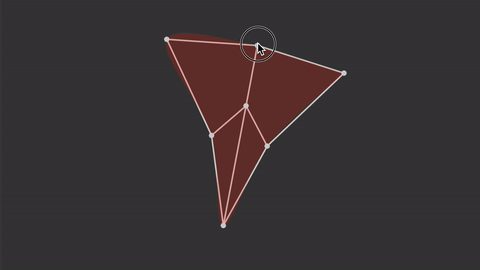 However, with accurate different variables and calculations, they still twist a lot. This is what I actually got. Why not make it into something else?
The time was too tight for me to figure the whole thing out and connect it with Kinect. I decide to develop the tail idea later, but make it into an elastic toy instead first. The movement and the sense of out of control remind me of toys I had when I was a kid. I liked to watch them fall down in the wind with an unpredictable path. It also created an illusion of they actually have thoughts or being alive. The randomness add few character into it.